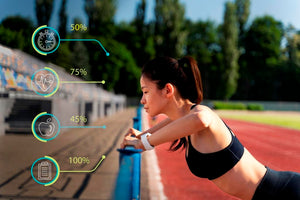 Tracking your health is one of the most important things you can do for your well-being. By tracking your vital signs, activity level, and other health metrics, you can identify potential health problems early on and make changes to your lifestyle to improve your health. There are many different ways to track your health. You can use a fitness tracker, a smartphone app, or even a simple notebook to track your progress. There are also many self-diagnostic devices available that can help you monitor your health at home. No matter how you choose to track your health, the important thing...
---
Menstrual cups have gained recognition as a versatile and sustainable menstrual hygiene option. While they are commonly used by individuals during their regular menstrual cycles, menstrual cups can also be beneficial in special circumstances such as postpartum, menopause, and for individuals with intrauterine devices (IUDs). In this blog, we will explore how menstrual cups can be used in these unique situations, offering comfort, convenience, and reliable protection. Understanding the specific considerations for each circumstance ensures a positive experience and empowers individuals to make informed choices regarding their menstrual health. What Are Special Circumstances? Special circumstances refer to specific stages or...
---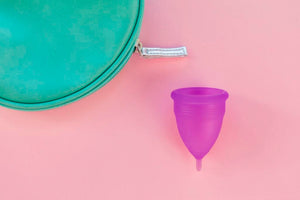 Menstrual cups have revolutionized menstrual hygiene practices, offering a sustainable, cost-effective, and comfortable alternative to traditional sanitary pads. However, for optimal usage, it's crucial to understand how menstrual cups fit and interact with the vaginal anatomy. In this blog, we will delve into the world of menstrual cups, exploring their design, placement techniques, and the importance of a proper fit. By understanding the relationship between menstrual cups and vaginal anatomy, individuals can enhance their comfort, confidence, and overall menstrual experience. Understanding Menstrual Cups Menstrual cups have been around for decades, with the first modern design introduced in the 1930s. Since...
---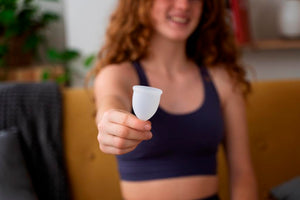 Menstrual cups offer convenience, comfort, and cost-effectiveness for individuals during their menstruation. However, to ensure a safe and hygienic experience, proper sterilization and maintenance of menstrual cups are crucial. In this blog, we will explore the best practices for long-term use of menstrual cups, focusing on sterilization techniques and general maintenance tips. What is a Menstrual Cup? Menstrual cups are designed specially for the vagina so that they can handle the menstrual waste among women during their menstrual period. These cups are made up of silicone material. This silicone or latex material is of medical grade. This can simply be...
---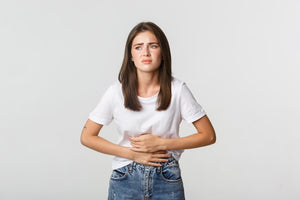 The throbbing pain, lower abdominal discomfort, and overall fatigue that accompany these cramps can disrupt daily activities and dampen one's mood. But fret not, for there are effective solutions available to alleviate menstrual cramps and restore comfort during this time of the month. Here we will delve into the world of menstrual cramps, exploring their causes, symptoms, and natural remedies. Additionally, we will focus on the power of using specially formulated oils to target and relieve menstrual cramps. With the aim of providing enhanced pain relief, we will also introduce you to Dr. Amgenic's new roll-on oil, which is designed...